The Business Challenge
Founded in 1995, Emkay Global, a leader in the financial services sector for two decades. It
has since then served a highly distinguished national and global clientele.
Emkay Global has a workforce of 200+ employees, who travel internationally and domestically on a frequent basis for business purposes.

Even after having a system in place, most of the steps were handled manually, for instance submitting reports and claiming reimbursements was a manual activity. With the previous solutions, employees couldn't capture expenses on-the-fly, they had challenges with capturing expenses incurred in multiple currencies in a single report.
The previous solution was neither agile nor adaptive to Emkay's modus operandi (including compliance). Additionally, it was unable to scale up to support the size of operations.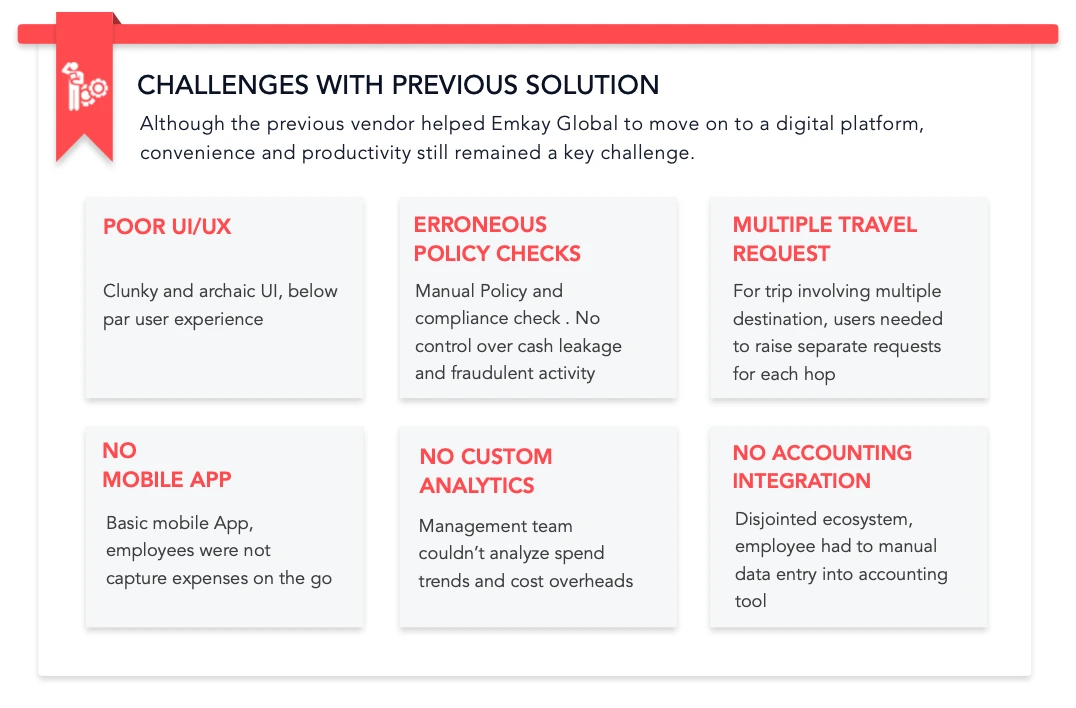 Following a few years without fruitful results, the management realized that several features were overlooked while finalizing the expense management provider.
This time around, the company looked for a solution that recorded data and transactions with razor-sharp accuracy. This was to ensure that there was no potential for cash leakages. This would in turn save employees considerable time – leading to enhanced productivity – while also earning their trust.
After careful consideration along with three other contenders, Emkay's team decided to partner with Happay for managing its travel and corporate expenses.
How Happay helped Emkay
Happay's solution not only helped Emkay Global control the company's travel spending but also offered easy and flexible expense filing capabilities on the go. Other benefits Happay offered include the following: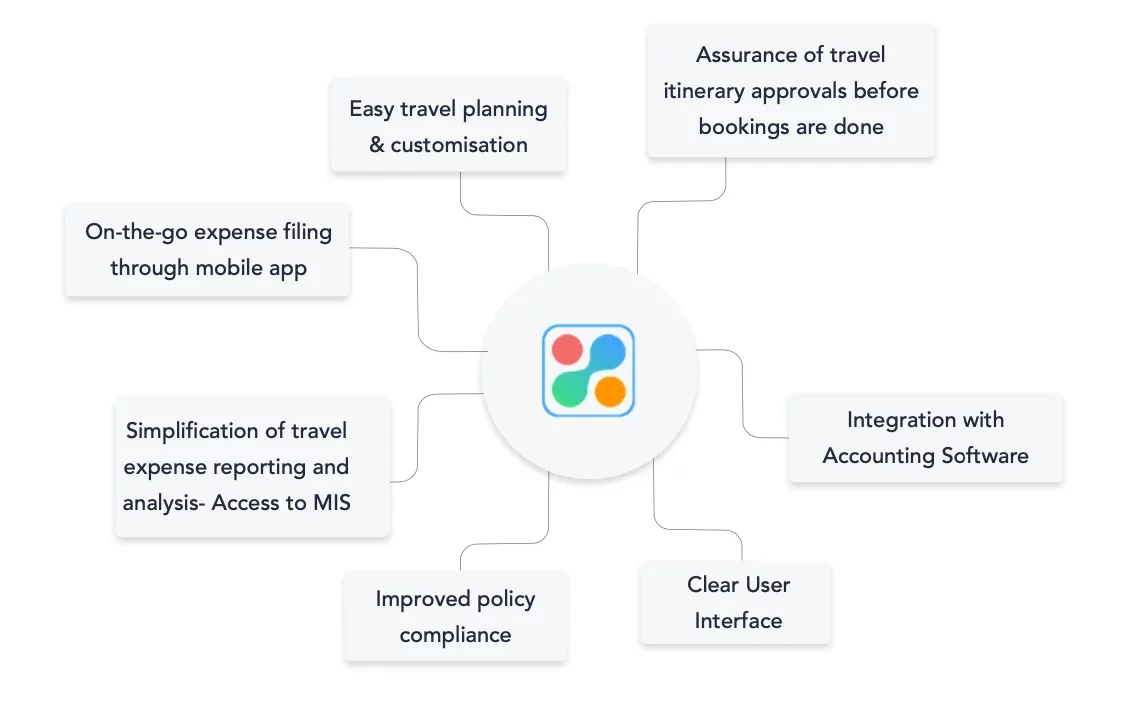 Remarkable Change Management
When Happay was introduced at Emkay Global, it was by means of a change management process driven by the organisation. It involved a three-step process:

The Result
Emkay Global's employees have shown a significant increase in reporting efficiency since the deployment of Happay.
Customers Speak
"The company's growth is exponentially dependent on our employees' excellence. This change in our expense management partner was undertaken to ensure that the capabilities of our employees are not hindered due to process ineffectiveness. Happay has empowered our employees with a best-in-class user interface and mobility solution, which has definitely propelled our employees' productivity and efficiency."

– Saket Agarwal, CFO, Emkay Global