Banking as a Service
Can you remember the days when you had to actually go to the bank, withdraw money, and then use that money to make payments?
Today, almost every business is online, banks are on our smartphones, and customers can do a lot of banking from the ease of their own homes.
Banking as a Service (BaaS) lets customers access features like processing payments and financing directly from a merchant's website.
Open banking is a way to provide more financial transparency options for bank account holders through the use of Banking-as-a-Service (BaaS) platforms. By opening their APIs, firms can let third parties build new services for account holders.
Read more – Business Process Management
What Is Banking as a Service?
The term "Banking as a Service" (BaaS) refers to the integrated use of digital banking services by licensed financial institutions with third-party products.
By doing this, a business that is not a bank can offer digital banking services like mobile banking, cards, loans, and payment facilities to its customers without needing to obtain its own banking license.
Many of us use the following digital products daily, and some of them use (BaaS) as a foundation:
BaaS serves as the foundation for some financial apps, such as Betterment, an investment service with millions of users.
Remittance software also uses BaaS technologies. Wise, which used to be called TransferWise, also started offering mobile banking.
Without BaaS, it would also be impossible to make modern mortgage software and apps that give loans.
BaaS use cases are not only limited to fintech firms. Many companies in other industries have started to explore the possibilities of white-label banking. For example, Amazon is considering offering small business loans in the US through its marketplace lending platform.
So, the Banking as a Service (BaaS) solution offers non-bank organizations the ability to integrate all financial components (including compliance and regulatory requirements) into their business operations.
Read more – What is Procure-to-Pay Cycle?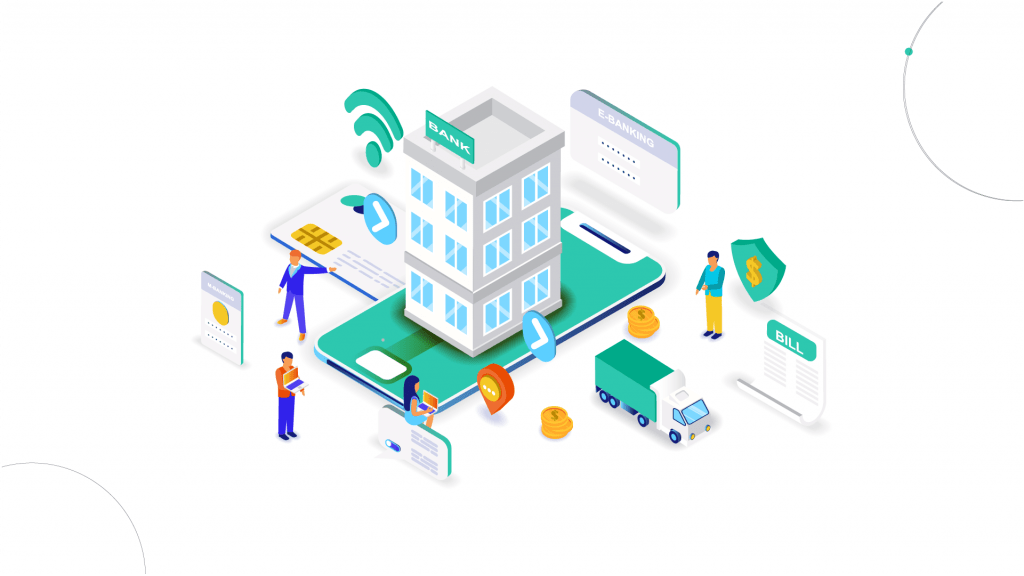 Image Credit: tarabutgateway.com
The Rise of BaaS
In the early days of e-commerce, businesses primarily used credit cards to pay for goods and services. However, as more users moved to online banking, banks and large distributors saw an opportunity to cooperate and issue private-labelled credit cards.
These cards were only available at distributor-owned locations, which gave retailers more control over the terms and offered customers an attractive alternative to traditional credit cards. Retailers used private-labelled cards to raise sales and retain clients.
The growth of BaaS was based on businesses looking for ways to provide customers with more sophisticated banking products and services. This included online banking, mobile banking, and other innovative solutions that helped users manage their finances more effectively.
By expanding their offerings, distributors could attract new users and grow their businesses. As a result, BaaS has become an essential part of the e-commerce landscape and is likely to play a major role in the future.
Read more – What is Embedded Finance?
How Does Banking as a Service Work?
The term "Banking-as-a-Service" covers a wide range of activities. Still, the concept is relatively simple: non-bank firms offer banking products and services to their customers using banks' infrastructure.
This can be done in many ways, but the most common is for the BaaS provider to use the bank's API to access customer data and accounts. The BaaS provider will then develop its own products and services, which it can offer to its customers under its brand.
In some cases, the BaaS provider may also use the bank's infrastructure to deliver its products and services. This is often the case with mobile banking apps, which use the bank's servers and network to function.
In other cases, the BaaS provider may develop its infrastructure. This is often the case with remittance services, which need to send and receive money in real-time.
In either case, BaaS providers need to have a deep understanding of the banking sector and the regulations that apply to it. They also need to have a good relationship with the banks they work with, as this is essential to ensure a smooth and efficient service.
Read more – What Is Global Cash Visibility?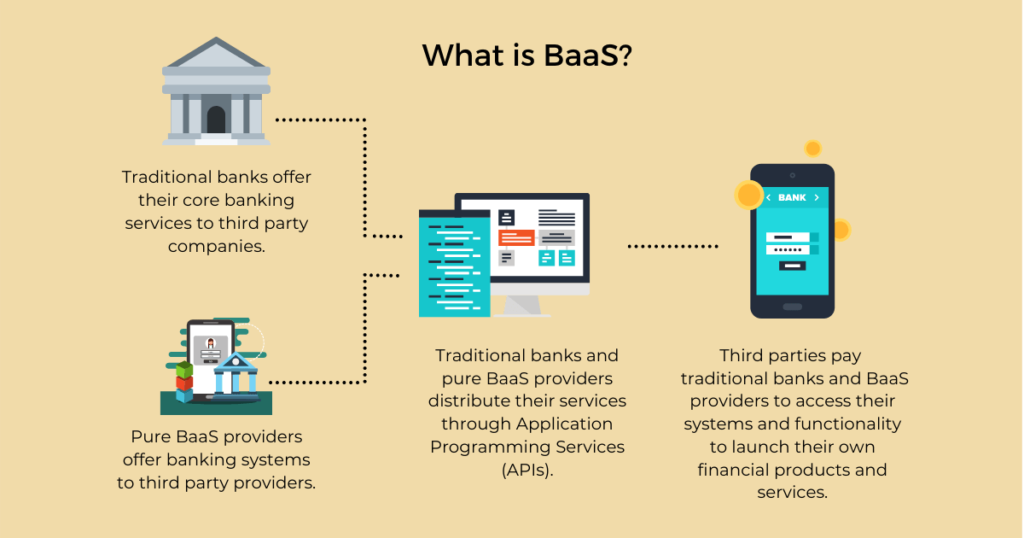 Image Credit: moneythor.com
Why Banking as a Service Is Important?
The banking industry is under pressure because people are changing how they spend their money to take advantage of new technologies. The rise of mobile banking, cloud-based banking, and the Internet of Things are opening up new opportunities for banks to provide innovative services and enhance customer experience. At the same time, banks are also struggling to keep up with the ever-changing cyber threats.
Banking as a Service is an important development in the banking sector that can help banks improve their efficiency and focus on their core business. It is a cloud-based model that allows banks to outsource their IT infrastructure and operations to a third-party service provider. This can help banks reduce costs, improve efficiency, and focus on their core business.
The BaaS model is also well suited to meet the banking sector's needs. It provides a secure, reliable, and scalable platform that can quickly adapt to changing demands and requirements. Banks can utilize the latest technologies and innovations through the BaaS provider without investing in R&D.
Read more – What Is Accrual Accounting?
The Need for Banking as a Service
There are many reasons why banking as a service is needed, among which the most prominent ones are:
1. Customer demand
The demand for integrated financial services is one of the main factors driving the BaaS industry. Customers now expect comprehensive and user-friendly financial products as they grow more tech-savvy.
Customers are drawn to integrated experiences, which in the business world are frequently referred to as "ecosystems." Such ecosystems provide end-to-end products, eliminating the need for clients to look to a different provider to complete their buyer's journey.
Companies that operate in ecosystems are reputed to earn twice as much money as other businesses. Therefore, it should be no surprise that financial offerings are an important part of these ecosystems.
2. Banking revenue
Even though banks are the backbone of the FinTech industry, reports suggest that the banks' existing revenue and profitability models might not be sustainable soon.
For traditional banks to remain operable, continued profitability is necessary. They can generate the necessary money and expand their product offerings by integrating with non-banks. The most profitable businesses in this regard may have highly scalable company structures.
Read more – Corporate Booking Tool
3. Banking infrastructure
Older banking infrastructures are becoming a burden for banks, as they are not designed to meet the needs of the digital age. This is particularly true for small and medium-sized banks, which often lack the resources to invest in upgrading their IT infrastructure.
As a result, these banks are turning to BaaS providers to help them meet the demands of the digital age. By outsourcing their IT needs to BaaS providers, banks can take advantage of the latest technologies without significantly investing in upgrading their infrastructure.
4. Banking regulations
The banking sector is subject to stringent regulations, making it difficult for banks to innovate and introduce new products and services. BaaS providers can help banks comply with regulations while offering innovative products and services.
5. Cybersecurity threats
Cybersecurity threats are constantly evolving, making it difficult for banks to keep up with the latest threats. BaaS providers can help banks mitigate these threats by providing a secure and scalable platform.
Read more – 10 Best Expense Management Software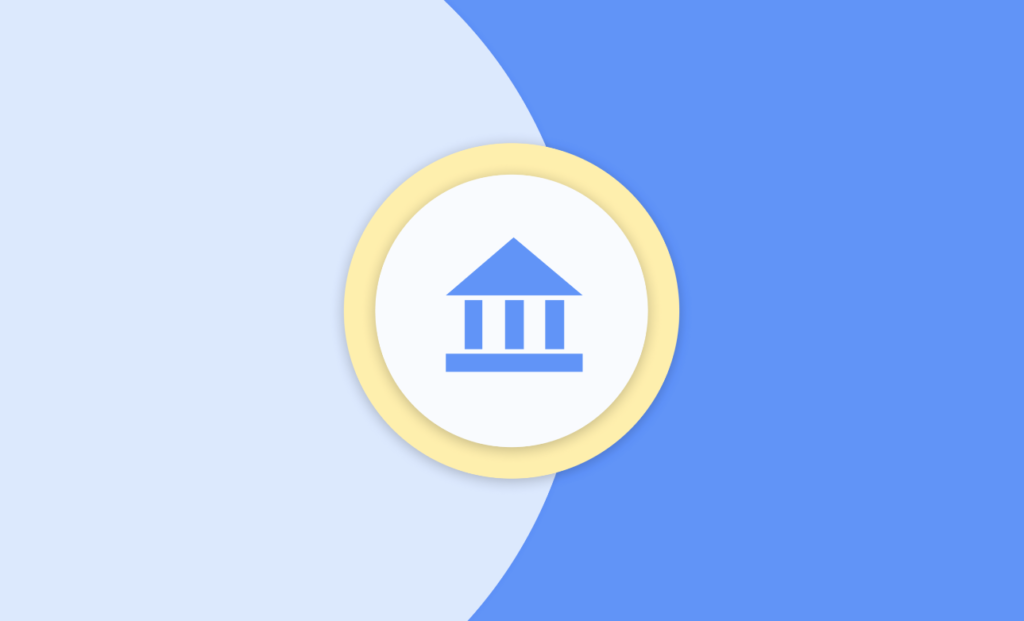 Image Credit: belvo.com
Benefits of Banking as a Service
Let's look at the benefits of Banking as a Service from the perspectives of three groups: customers, banks, and businesses.
Benefits of BaaS for a client
The banking as a service model brings innovation and customization to the development of financial products, enabling clients to achieve the following benefits:
1. Greater service: Clients would use direct bank services without BaaS providers. So, a customer doesn't need BaaS – BaaS needs a customer. Because of this, BaaS providers strive to give a significantly better experience. They work hard to suit the needs of banking customers who are tech-savvy and digital natives.
2. Security: BaaS providers work with the best technologies to ensure that client accounts are well-protected. The provider is responsible for data security, so clients can focus on their business without worrying about potential cyber threats.
3. More options: A client will benefit from more options. High levels of competition are not helpful for service providers. However, this expands the possibilities for flexibility for clients. Innovative solutions are customer-focused and provide all the important features in one location. Compared to operations carried out in regular bank accounts, this improves financial transparency and makes money management easier.
Read more – How to Use Business Automation for Financial Processes?
Benefits of BaaS for the bank
The Banking as a Service model enables banks to focus on their strengths while outsourcing non-core activities, resulting in the following benefits:
1. Increased efficiency: Banks can focus on their strengths and outsource non-core activities to BaaS providers. This enables them to increase efficiency and reduce costs.
2. Risk mitigation: Banks can transfer some of the risks associated with new product development to BaaS providers. This includes the risk of regulatory changes and new technologies becoming obsolete.
3. Improved customer experience: Banks can improve customer experience by outsourcing IT and other non-core activities to BaaS providers. This enables them to focus on their core strengths and provide a better customer experience.
Benefits of BaaS for businesses
Here are some of the benefits that businesses can experience by partnering with a BaaS provider:
1. Business becomes a banker:Fintech investors say that the most popular startup industry is payment services and settlements. They think that investing in banking solutions is a good idea because the fintech sector is growing quickly. Businesses act as a third party between a financial institution and a client so that they can offer banking services without breaking any laws. This is also a good way for businesses to make money.
2. Client acceptance: It can be hard for people to give their financial information to a company they have never heard of. BaaS providers quickly gain customers' trust by working with well-known banks.
Difference Between BaaS and Banking as a Platform
"Banking as a service" (BaaS) is a business model in which customers interact with a service provider's solution that is built into a vendor's product.
Meanwhile, "banking as a platform" describes an environment that facilitates the integration of third-party solutions with a bank's infrastructure, eliminating the need for a BaaS provider. Banks can provide their consumers with a greater variety of options by operating in this manner. These are chatbots or third-party financial technology services.
Read more – Differences Between Bookkeeping and Accounting
Challenges of Banking as a Service
1. Updating Traditional Banks
The bulk of traditional banks still operate with outdated versions of their core banking systems in the modern day. Therefore, they cannot work with the technologies in use today and are incompatible with those technologies.
This may be a substantial challenge when putting the BaaS concept into operation because it will make it more challenging to integrate services provided by third parties.
Business as a Service has the potential to bring about significant changes in the design of traditional banking systems in the not-too-distant future. This would make it easier to publicize services, products, and procedures like application programming interfaces (APIs), among other things.
2. Security and Fraud
Regarding security, there is always the potential for human error. In addition, as technology advances, so do the methods that hackers use to commit fraud. Banks must constantly look for new ways to protect their customers' information and money.
BaaS providers also need to have strong security measures in place to protect their clients' data. They must be able to detect and prevent fraud before it happens. If it occurs, they need to have a plan to quickly resolve the issue and make things right again.
3. Responsibility Shift
Before the development of fintech, a traditional financial institution's advantages included a high level of operational security and the confidence of its customers. It was a factor that contributed to the institution's success in the competition.
Customers can readily entrust their gadgets with their payment information now (pretty much the same as they do in banks). The conventional banking industry is slowly losing this advantage, so it has to look for new ways to get better.
Their banking services are continually evolving to become more cutting-edge and user-friendly. Because of this, it is more difficult for BaaS providers and fintech companies to get new customers and keep the ones they already have.
Read also – Top 7 Expense Management Challenges
Top Examples for BaaS
Here are some examples of how Banking as a Service can regularly appear on the market:
1. Uber
Uber is an example of a business that uses BaaS. The company has partnered with the Green Dot bank to give its drivers and partners debit cards. These cards allow drivers to cash out their daily earnings and also buy goods from partner merchants. Additionally, drivers can get cashback bonuses with these cards.
2. SoFi
SoFi is a company that helps people with money. It lets you set up accounts for financial management and run all of your business from one place. Users can keep track of their money with a debit card made just for them, and their accounts give them access to tools for saving. Bancorp works with the company. With the help of Bancorp, SoFi can build banking management functions into its solution right from the start.
3. Cash App
At first, Square's Cash App was made to handle payments made between individuals. Soon, the product changed from a simple app to a solution that brought together many different product lines in one place. Users can now use the Cash App to trade cryptocurrencies, manage investments, and set up ACH payment processing.
Read more – 10 Best Accounts Payable Software
Is Banking-as-a-Service a New Model for Revenue Growth?
Banking as a Service is an idea that has been around for some time, but it is only now starting to gain traction in the market. This new model can potentially generate revenue for banks by allowing them to offer new services to their customers.
Banking as-a-service providers have access to cutting-edge technologies that can help banks improve their operations and offer new services to their customers. This, in turn, can help banks increase their profits.
Banking as a Service is still in its early stages, but it has the potential to change the way banks do business in the future. It will be interesting to see how this new model develops and how it affects the banking industry in the years to come.
Some Emerging BaaS Configurations
Banking as a service is still in its early days, but there are different configurations that are already in use. Here are some of the most common ones:
Providers let aggregators, other banks, and companies that don't deal with money use their banking license, products, operations, and/or technology (NFCs).
Providers-Aggregators act like providers, but they also combine their capabilities with those of other vendors to make a complete "out-of-the-box" solution.
Distributors use their relationships with end customers to offer unique financial services.
Distributor-aggregators improve the deals they sell by adding new products or technologies from more than one provider.
Read more – A Guide to Invoice Financing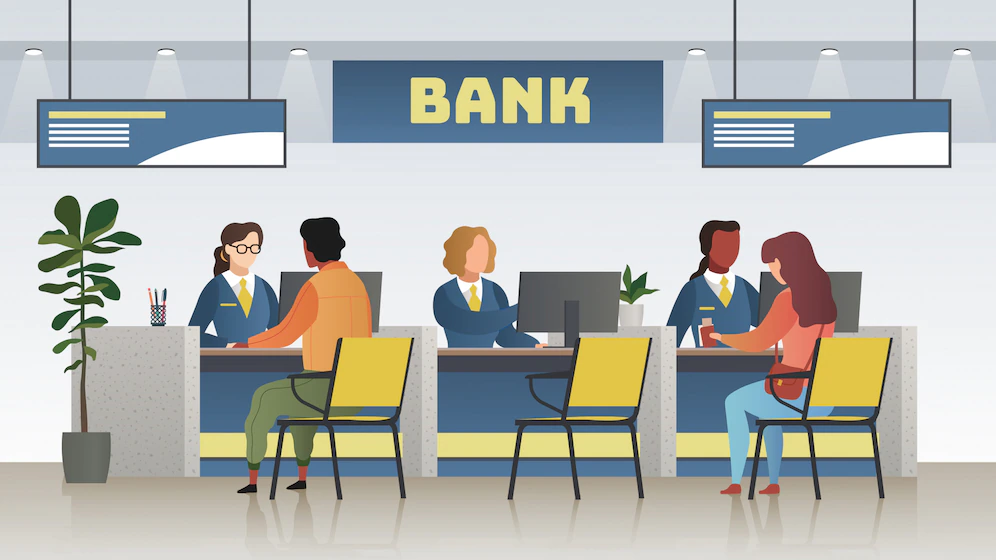 Image Credit: freepik.com
Top Banking As A Service Providers
Here is a list of the top BaaS platform providers, separated by fintech companies that only offer BaaS and retail banks with their platforms:
Providers offering pure BaaS:
Bankable

Treezor

solarisBank

Cambr

ClearBank

11:FS Foundry
BaaS companies with B2C activities:
How to Choose the Best Baas Firms?
We suggest you consider the following factors when choosing the best BaaS firms:
a) Reputation: There is no such thing as a secret on the censorless internet. Look for reviews and testimonials to form an objective opinion.
b) Ownership of Services: With the partnership maturing, it will become increasingly important to ask whether the APIs and solutions on offer are owned by the company or by third parties.
c) Relevance of Services: To ensure that a provider's services suit your business needs, review their services carefully.
d) Scalability: How well does the prospective partner have the tech stack, the resources, and the stamina to play the long game? Can they expand their client base and handle your growing business needs?
e) Compatibility and Speed: What are a provider's offerings' turnaround times and reliability?
f) Pricing: What is the commercial model? Is it subscription-based, pay-as-you-go, or a one-time payment?
Read more – What Is a Global Distribution System (GDS)?
Conclusion
Banking as a Service is a new model that has the potential to provide revenue streams for banks by allowing them to offer new services to their customers.
This new model is still in its early stages, but it could potentially change how banks do business in the future. It will be interesting to see how this new model develops and how it affects the banking industry in the years to come.
Banking as a Service (BaaS) – FAQs
1. What is the full meaning of BaaS in a bank?
In banking as a service (BaaS), banking products (like current accounts and credit cards) are provided via APIs to non-banks.
2. What are the benefits of BaaS for banks?
BaaS solutions can bring many benefits to banks, including increased efficiency, risk mitigation, and improved customer service, to name a few.
3. Is banking as a service a new model for revenue growth?
Yes, By offering new services to their customers, banking-as-a-service providers can improve their operations and increase profits.
4. Who offers Banking as a Service?
SolarisBank, Bankabl, Treezor, Cambr, ClearBank, and 11:FS Foundry are some of the most popular BaaS providers.