Introduction
There's no doubt that paper is one of the greatest Asian inventions. Wars were fought, and kingdoms were burnt to the ground just to learn the paper-making process. Fast forward about 2000 years; even today, paper is an integral part of the digital world. Likewise, paper receipts are still a vital part of many businesses.
But things are slowly changing in the post-pandemic world. Paper and paper receipts are slowly losing their importance. The COVID-19 pandemic has forced many businesses to switch to electronic receipts and has accelerated the growth of e-receipts. Many organisations have moved to electronic receipts, and others are still in the transition process. Are you looking to switch to e-receipts and want to know everything about it? Don't fret – we have done all the legwork for you. Here's all you need to know about electronic receipts. Read on to know more.
What is an E-Receipt?
E-receipts, also known as electronic receipts, are proof of payment issued through a digital method – via email or text message – instead of physically giving the receipt. Many countries have ditched physical receipts and started accepting electronic receipts as proof of purchase and tax returns.
How Does Electronic Receipts Work?
After the purchase, the merchant asks the customer if they want electronic or physical receipts during the checkout. If the customer opts for electronic receipts, the merchant takes his email address or phone number and sends the e-receipt.
Also read: 7 reasons to automate your expense management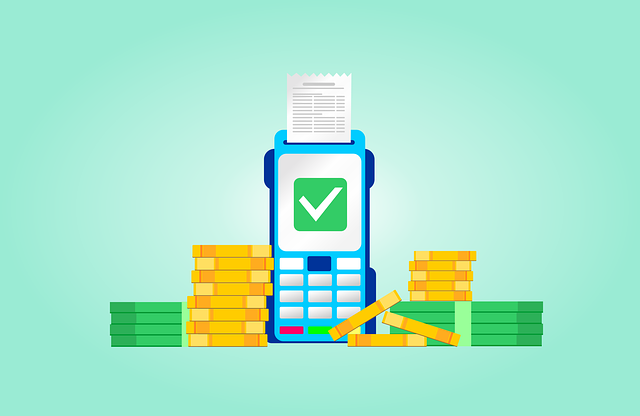 Benefits of Using E-Receipts
Here are some of the significant benefits of using electronic receipts:
It helps you save a ton of money
What amount of money do you spend every month on thermal paper rolls? It could look negligible but think of the total expense for the year. Does the number look huge? Also, add the money you will be spending on ink and printer. You could save all this money and invest it in more important things by merely switching to electronic receipts.
It is easy to store
Storing physical receipts is a gruesome task. To safeguard them, you will have to manually store the receipts in a safe place. But, despite all this, the chances of receipts getting lost or ink from the receipt getting faded is pretty high. However, in the case of electronic receipts, you do not have to worry about protecting the receipts; they will be safe in your email.
They are an eco-friendly option
According to the IBM Institute of Business Value Reports, consumers are moving towards more sustainable brands. Electronic receipts are a great sustainable option. It can help you save a ton of paper. Also, being eco-friendly and environmentally aware can make your brand look more responsible.
Contactless experience
Customers are switching to contactless payment and shopping experiences in this post-pandemic era. If you are looking for a contactless and safe purchase experience, using e-receipts is the way to go.
It helps you in marketing
To send the e-receipts to the customers, the company needs to collect their email IDs, which can be used for marketing purposes. On the other hand, in organisations that offer physical receipts, generating an email list is an arduous task.
It provides you with better customer metrics
E-receipts offer you a better understanding of your customers. Also, e-receipts give you vital customer metrics that can be used to the firm's advantage.
How to Store E-Receipts?
Here's how you can store e-receipts and use them in time of tax season:
You can choose the DIY approach. Take a picture of the receipt or the bill on your smartphone, convert it to PDF and store it in Google Drive or other online storage spaces

The second option is automating your receipt management using a receipt management software
Key Takeaways
Covid-19 has forever changed our world and how it operates. The same applies to enterprises globally and how they do business. The pandemic has clearly shown us that electronic receipts are here to stay. In fact, e-receipts are the future of business transactions. It is time you understand that and jump on the bandwagon.
Want to know more about expense reports? Check out our comprehensive guide to creating an expense report.
Electronic Receipts – Frequently Asked Questions
What is the meaning of electronic receipt?
Electronic or e-receipt is a proof of purchase given to customers. The e-receipt is sent directly to the customer's email ID or mobile as a text message.
How can you get a digital receipt?
You can give the merchant your email address or phone number while making a purchase and receive the digital receipt in your email ID or as a text message.
Why are digital receipts better?
Digital receipts are much better than physical receipts. Here are some of the reasons:
It's easy to store

You can save paper, money and time

Merchants can use it to understand the product preferences of their customers

Use it to create an email list and contact customers better
Is a receipt a document?
Yes. A receipt is a document the seller or merchant provides to their customers as proof of purchase. The receipt is offered when the seller receives the payment.
Can I use digital receipts for tax?
Yes. Many countries accept the submission of digital receipts for tax processes. However, it's always best to confirm with the necessary authorities and follow the guidelines regarding using digital receipts.