"When you know the impact of little expenses, you will realize that there is nothing little in this world."

― Manoj Arora, From the Rat Race to Financial Freedom
Expense reimbursement policy
Imagine a nation without law. With no rules in place, anarchy and chaos will rule the land. The same applies to firms that do not have rigid expense reimbursement policies. Without proper expense reimbursement policies in place, your employees will start spending mindlessly, fraudulent expense reports will be filed, and other expense frauds will be committed. Over time this can ultimately affect your company's bottom line.
To prevent this, all firms, irrespective of their size, must have a set of expense reimbursement policies that employees must adhere to. Setting up expense reimbursement policies for your firm is no biggie – we're here to help you. From what is an expense reimbursement policy and things that should be included in it to best practices, we're breaking down all you need to know.
Also, Read: A Guide to Simplify your Expense Reimbursement
What is the expense reimbursement policy?
Expenses incurred by the employee for an organization must be fully reimbursed. To be reimbursed fairly, the employees must list all their expenses and fill out reports with proof. But how do you know the expenses mentioned by the employee are legitimate?
This is where having an expense reimbursement policy will help. An expense reimbursement policy in a firm can prevent misuse of funds, and employees will also know what to spend their money on to be reimbursed – a win-win situation for both the employee and employer.
An expense reimbursement policy is a set of guidelines that defines what expenses an employee can make and how the company will repay them. For reimbursement, all claims made by the employee must comply with the policies set by your company.
Suggested Read: A Guide for Travel and Expense (T&E) Policy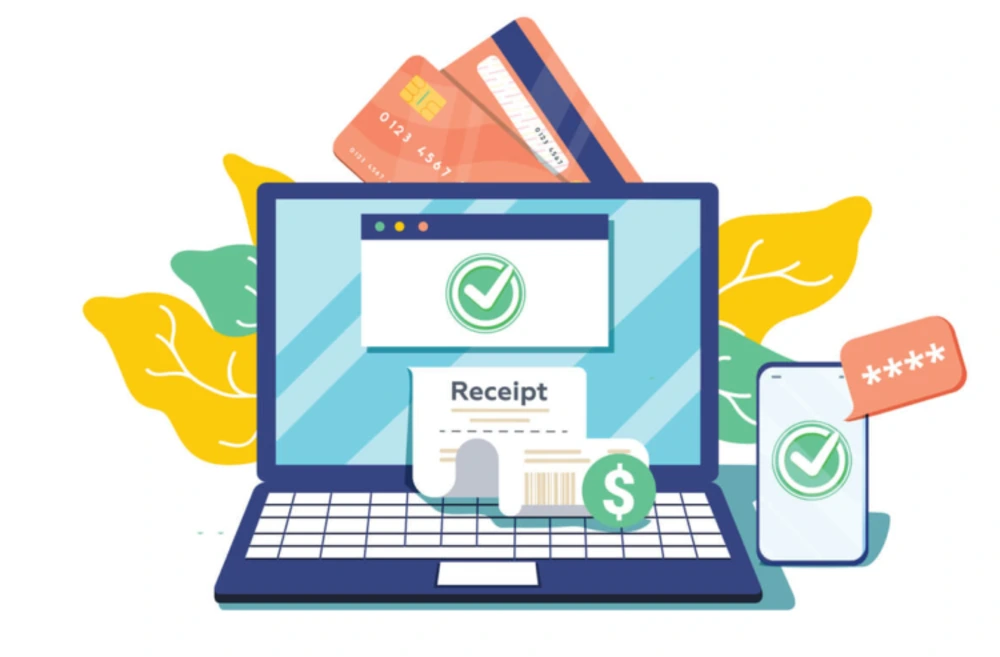 Image Credit: i-sight.com
What expenses must businesses cover for reimbursement?
Employers must reimburse employees for all work-related expenses they pay out of their pockets.
However, which expenses the company must cover vary from the business they are into and the culture they follow. Here are some of the essential items that you can consider including in an expense reimbursement policy:
Business travel expenses like lodging, meals, and transportation. 

Most organizations do not reimburse for entertainment and alcohol.

Reimburse when employees use personal vehicles for business purposes.

Phone, internet, software, and other such expenses
Qualifying expenses for reimbursement
Here are some examples of qualifying expenses:
Travel expenses

Conference fees

Accommodation expenses

Expenses for office supplies

Software expenses 

Membership fees and professional certification
Non-qualifying expenses for reimbursement
Here's a list of non-qualifying expenses that most companies do not reimburse:
Meals and entertainment expenses that are not authorized

Non-policy compliant expenses

Fines and parking tickets

Flight updates and hotel accommodation upgrades, accommodations

Expenses that are spent on spouses
Quick Read: A Guide to Expense Reimbursement Claims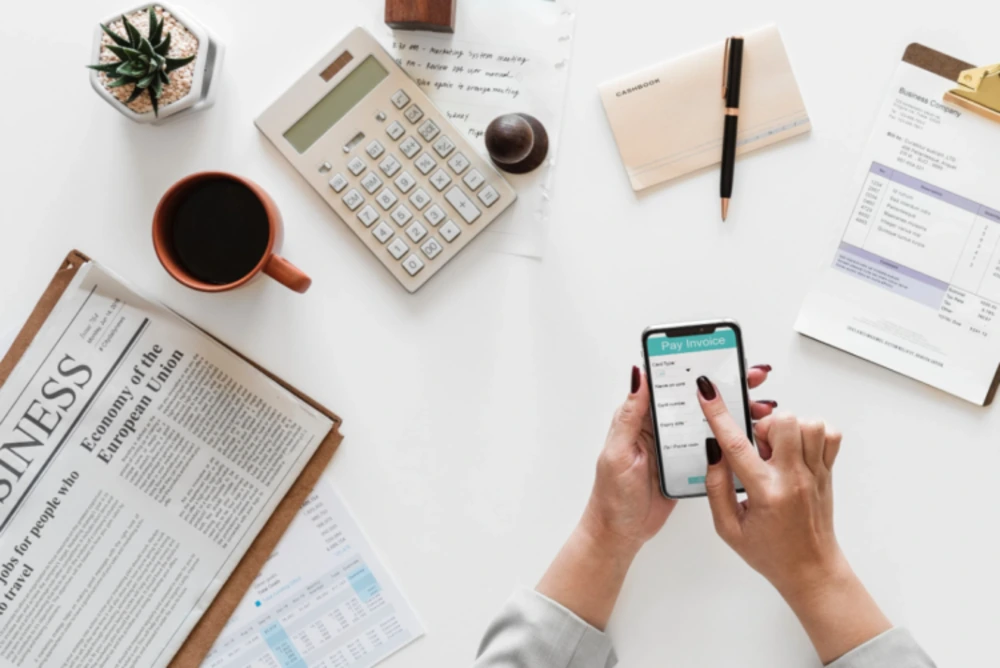 Image Credit: fraxion.biz
How to create an expense reimbursement policy?
Here are key points you should keep in mind while creating an expense reimbursement policy for your company:
1. Define reimbursable expense
The first step in creating a reimbursement policy is defining reimbursable expenses. If the expense incurred by the employee is travel related, then make sure the guidelines clearly outline how employees should spend the money. For example, state the amount employees can spend on travel, accommodation, and food expenses during the trip based on their designation and pay scale.
Next, set guidelines for expenses that are not travel-related. For example, expenses such as client lunches and entertainment, buying new devices, etc. You can reimburse the employee for these expenses as they are part of the business operation.
2. Set limits
Define limits on how much employees must spend. Ensure you provide guidelines to travel agencies and mileage reimbursement rates to employees. Also, the expense reimbursement policy defines the relationship with contractors and suppliers.
3. Leverage beyond travel
Sometimes employers must reimburse employees for expenses other than travel. For example, most organizations, post-covid, have started reimbursing employees for setting up home offices. Ensure your expense policy has guidelines for such expenses.
4. Set up an accountable plan
For tax deductions, ensure the expenses can be reimbursed under an accountable plan. First, write down the accountable plan reimbursement arrangement.
5. Create an expense report
Include the following information in your expense report for employee reimbursement:
Name

Employee ID

Date of expense report submission

Project name or client name

Amount

Business purpose

Receipts, bills, and invoices
6. Automation
Use expense management software to automate the error-prone processes in your company's expense management system. For example, most enterprises have started using expense systems with optical character recognition (OCR) features. 
The OCR feature accurately captures expense data from receipts and bills. Some expense management systems have built-in GPS integration that helps in accurate mileage calculation.
7. Create an expense reporting process
Define a straightforward expense reporting process in your firm. Use a reporting template or use expense reporting software to automate the process. Also, always ask your employees to submit proof of expenses while submitting the expense reports for reimbursement.
If your firm still uses the traditional method to file expense reports, ask them to submit hard copies of bills and receipts. On the other hand, if you are using expense management software, your employees can submit e-receipts. 
8. Set deadlines
Set the deadline for expense report submission to 48 to 72 hours post-trip or the expense date. This way, your employees will file the expense fast, and the reimbursement process will also be quick. You don't want the employees to file expense reports ages after they complete the trip.
Suggested Read: A Guide to Travel and Expense Report
What should be included in an expense reimbursement policy?
Here are the things that should be included in an expense reimbursement policy (remember, this is not an exhaustive list):
1. A list of expenses:
create a complete list of expenses the company will pay for. Ensure the following items are included in the list:
Hotel accommodations

Expenses for transportation

Fuel/mileage reimbursement

Expense information related to meals

Rules related to alcohol and gifts

Entertainment expenses

Other expenses

Approval workflow
2. Budget for each expense:
Your expense reimbursement policy must contain details about the budget for each kind of expense. Your employees can use this as a reference while spending money.
3. Clear language:
Use only clear and concise language in your expense policies. The language must be simple and easy to understand.
4. Non-reimbursable expenses:
Add expenses that your organization will not reimburse in your expense policy. This way, your employees will know the items they should not be spending on.
5. Cash advance:
Mention in the policy guidelines if you will be giving cash advances. If yes, mention the expenses for which the cash advance will be provided.
6. Reimbursement process
:
In detail, explain the reimbursement process in your firm. Mention the process of submitting expense reports and when they can expect reimbursement.
7. Corporate credit card rules:
If your organization offers a credit card to employees, mention how and when they can use it.
Benefits of the expense reimbursement policy
1. Increases compliance
The expense policy will ensure that your employees will spend money on items that are part of the expense policy. This will ultimately help in increasing the policy compliance rate in your firm.
2. Prevent expense fraud
A well-defined expense reimbursement policy will ensure no non-policy-compliant expense gets approved. What's more, you can substantially reduce expense-related fraud in your organization by implementing a water-tight expense policy. 
3. Reduce back and forth
Eliminate multiple back-and-forths that take up the time and effort of your employees. The expense policy will specify which employees must expense reports when they get approved and who will approve it.
Also, Read: 6 Steps to Better Travel Policy Compliance
Tips to implement your expense reimbursement policy
Simply creating an expense reimbursement policy will not get the job done. To fully enjoy the benefits of an expense reimbursement policy and eliminate expense fraud, you must implement it properly. And here's how you can do it: 
Ensure your firm's expense reimbursement policy is simple and easy to understand. Don't load the policy with jargon that employees don't understand – it defeats the whole purpose! 
Before implementing the policy in the entire organization, try it out in a focus group. See how the employees from the group react to it and use it. Find the benefits and drawbacks of the policy and tweak it accordingly before you roll it out. 
When you think the policy is good enough to be implemented, announce it and make it available company-wide. 
Arrange training sessions for employees. Familiarize them with the reporting process, documents they must submit, and other steps. 
The expense policy must state the consequences of filing fraudulent claims and overspending. This way, employees will be mindful while spending and filing expenses.
Expense reimbursement policy best practices
Just creating an expense policy is not enough. You need to implement properly to enjoy the benefits of a well-crafted expense policy fully:
1. Outline your expense reimbursement process clearly
Ensure your expense policy communicates the reimbursement process in your firm. That is because a clear understanding of the policy will make your employees value it more. Moreover, it will also ensure your employee does not take a lot of time to submit the expense report and will get reimbursed on time.
2. Define rules and responsibilities
Set guidelines and spending limits when you allow employees to spend money on behalf of your company. In your expense policy, clearly define the responsibilities of employees and managers. The finance department and others involved in the reimbursement process.
3. Regularly update your expense policy
The way businesses operate changes constantly. Therefore, expense policies must be updated and tweaked accordingly. An expense policy that worked for you the previous year could be outdated now. Also, government bodies often update reimbursement guidelines. So, ensure your expense policy is aligned with it.
4. Have expense management software in place
Ensure you have a system to check all information related to travel and expense reimbursement. This will allow you to get greater expense visibility, understand the spending patterns better, and have more accountability in your organization. 
Quick Read: 10 Best Expense Reimbursement Software and Systems
Use Happay to implement expense reimbursement policy
Automating is the best way to streamline your reimbursement policy and make it more efficient. But you don't want to opt for any random expense automation system. For the best results and a hassle-free reimbursement process, start using Happay. 
Happay ensures automated policy and compliance checks for all expenses. Using Happay, you can flag policy violations at the point of entry and enjoy a 100% compliance rate in your firm.
Schedule a demo with Happay today and learn more about us. 
Expense reimbursement policy FAQs
1. How to create an expense reimbursement policy?
Here are the steps you need to follow to create an expense reimbursement policy:  

a) Define reimbursable expense
b) Set up non-accountable plan expenses
c) Outline pre-approval process
d) Choose an expense reporting process
e) Set a deadline 
f) Be prepared for disputes and discrepancies

Yes, reimbursements are an expense for businesses because the firms still have to cover these costs. 
2. Can employers refuse to reimburse expenses? 
In most expenses, employers are legally required to reimburse employees for business-related expenses that they spend on behalf of the company. However, employees can refuse to reimburse non-policy-compliant expenses. 
3. What are examples of reimbursable expenses?
Legitimate expenses that employees incur on behalf of the business are reimbursable. This could include money spent on travel, food, accommodation, etc. 
4. What are non-reimbursable expenses?
Expenses that don't comply with the policies and procedures of a firm are deemed non-reimbursable expenses. For example, in most organizations, alcohol is a non-reimbursable expense.