Why look for alternatives and competitors to Volopay?
Constant advancements in the payments industry and incessant global digital transformation across all industries have put businesses in a tough position. There are hundreds of attractive payment options in the market, which has increased the pressure on companies to choose an effective and cost-efficient option.
Volopay's smart business cards are custom-made to save money for businesses. They increase payment credibility and provide a secure channel for digital payments. You can use Volopay cards to increase spend visibility and control employee spending.
However, while Volopay is an excellent tool for digital expense management, it has some limitations. Some user reviews on G2 suggest that Volopay's mobile app navigation is confusing, and the system sometimes faces issues during receipt upload.
There are many Volopay alternatives in the market that might fare better in features that Volopay lacks. Certain Volopay alternatives also have advanced tools that are missing in Volopay. Let's see what features Volopay alternatives have to offer.
Also, Read: 5 Best RazorpayX Alternatives for Corporate Card
Volopay competitors – Comparative table
Name

Pricing

Rewards

Credit Limit

Merchant locking

24/7 customer support

Joining fee- ₹0

Card fee- ₹0

Annual fee- ₹0

Direct Cashback

High/scalable

Yes
Yes

Joining fee applicable (contact for info)

Credits/

Cashback

High

Yes
No

Set-up fees applicable (contact team for info)

Credits/

Discounts

Dynamic

Yes
No

Annual and renewal fee- varies depending on offer to offer

Reward points for miles

Determined by bank

No
Yes

Starts from $75 annual fees

Reward points

Flexible

No
Yes
5 Best Volopay alternatives and competitors
Happay's EPIC card is an all-in-one payment tool for businesses. Happay offers both virtual and physical cards that allow customers to make payments to a number of different merchants.
Happay has a robust security framework equipped with features like merchant locking, central credit card control, and two-factor authentication. Happay's digitization expertise feeds into EPIC's ability to streamline corporate payments completely.
Unlike its competitors, EPIC offers a payment solution that is fully customizable and integrated. It is a purchase card, a t&e card, and a supplier card all in one. It brings all cards, employees, and purchases on one platform.
1.1 Card overview and company profile
Happay is a SaaS company offering one of India's most sought-after expense management solutions. It was founded in 2012 and launched its first consumer product, the Happay mobile app, which was a mobile wallet that allowed people to make payments anywhere, anytime, using just phone numbers.
Since then, Happay has come up with multiple lucrative solutions that empower businesses to streamline their expense management processes.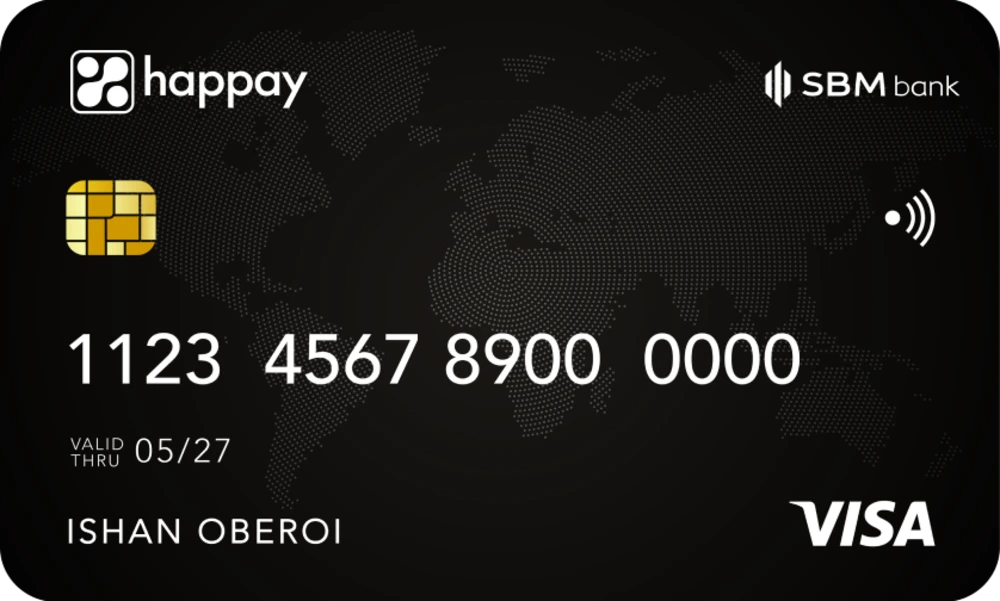 1.2 How does the Happay EPIC card help enterprises?
EPIC is first of its kind full-stack business expense management solution. It is the following features that make spend management seamless.
Seamless business payments
Accounting integrations
Powerful budget tracking
Third-party ERP integrations
Advanced spend analytics
Smart dashboards
1.3 Main offerings and benefits for business
Here are a few benefits that EPIC offers organizations.
No joining, annual, or card fee
No deposit or collateral needed
Zero forex markup increases savings
Merchant locking allows higher control over employee spending
100% spend visibility assists the decision-making process
Mobile-first accessibility
1.4 Why Happay Epic Card is a good alternative to Volopay?
Volopay is a corporate card and expense management platform for businesses. It helps companies streamline and automate their expense management process, reducing manual effort and increasing transparency.
Happay's EPIC Cards do the same and come with additional benefits like zero forex markups, merchant locking, and more. Happay's EPIC is a premium corporate credit card tailor-made for large businesses. It gives you collateral-free credit, a lucrative rewards program, and enterprise-level controls.
Also, Read: Business Credit Cards: Types & How It Help Your Business?
2.1 Card overview and company profiles
Karbon card is designed for small and medium-sized businesses and allows them to manage their expenses and keep track of their spending. The card integrates with the Karbon platform, providing features such as real-time spending insights, automatic categorization of transactions, and expense reporting.
Karbon is a fintech company that offers businesses virtual and physical corporate cards. The company aims to simplify business expense management by providing a one-stop solution for all expense management needs.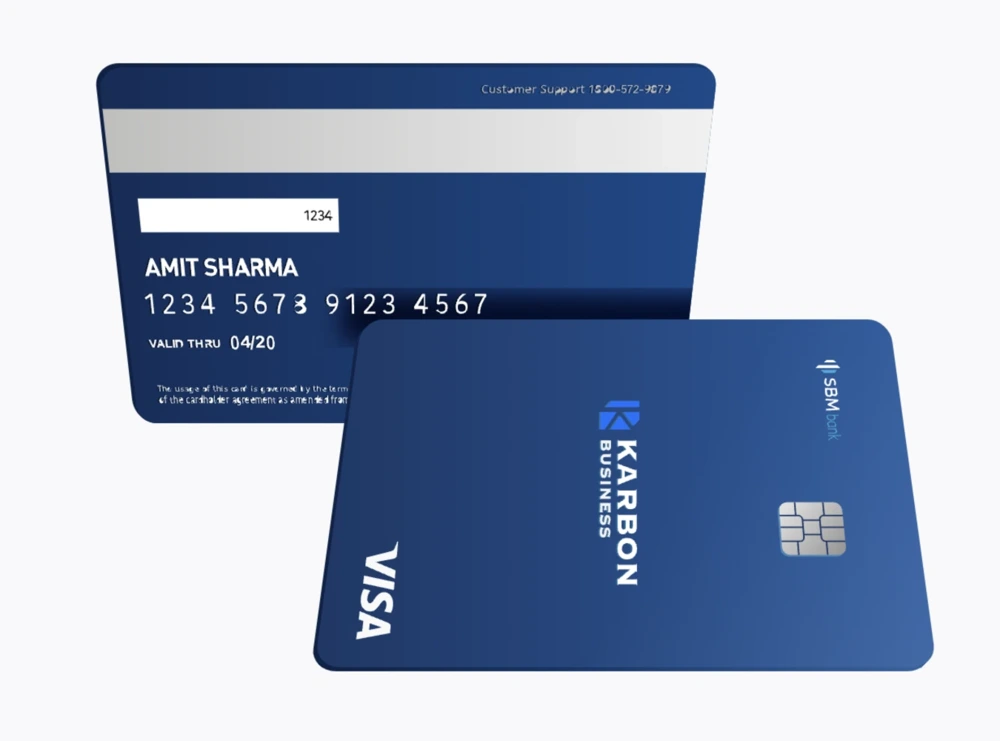 2.2 Types of cards: Cashback Card, Booster Card, Standard Card
Karbon card offers three types of cards:
I. Cashback Card:
Instant approval without the need to provide financial information with a cashback rate of up to 1% without a limit. You can use it directly on platforms such as Facebook, Google, Amazon, AWS, and various SaaS and online shopping sites.
II. Booster Card:
Offers 5 to 10 times the credit limit compared to conventional corporate credit cards. It comes with a one-day credit period and no requirement for a fixed deposit.
III. Standard Card:
It does not require a fixed deposit. Its credit period is 30 days which helps optimize the company's cash flow.
2.3 Main offerings and benefits for businesses
Karbon Card's main offerings for businesses include:
Employee expense management with real-time visibility and control
Automated expense reporting and receipt tracking
Integration with leading accounting and expense management systems
Corporate card management and fraud protection
2.4 Why is Karbon Card an alternative to Volopay?
Karbon card is a popular alternative to Volopay for its flexibility and real-time spending tracking capabilities. It offers its users an intuitive interface and improved navigation. Additionally, it supports multiple currencies, making it ideal for those traveling or working with international clients.
Quick Read: 10 Best Expense Management Software
3.1 Card overview and company profile
The Enkash corporate credit card aims to simplify and streamline the expense management process for businesses. The card features include spending controls, real-time transaction alerts, rewards and cashback programs, expense tracking and categorization, and integration with accounting software.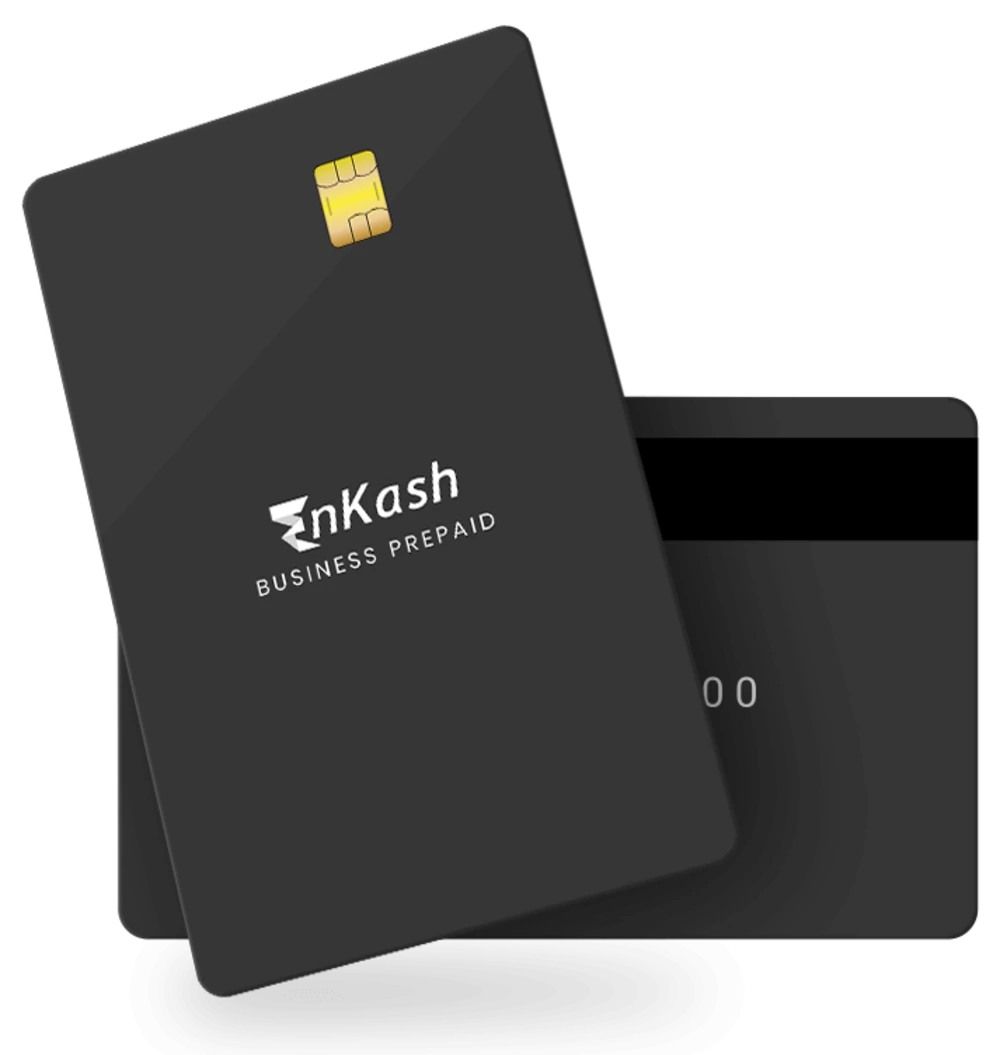 3.2 Main offerings and benefits for business
Employee expense management
Real-time spend tracking
Customizable spending limits
Multi-currency support
Virtual and physical card options
Integration with accounting software
3.3 Why is Encash Card an alternative to Volopay?
Encash card and Volopay are payment solutions but have different features and purposes. Encash card is considered to be an alternative to Volopay as it also provides a convenient and secure way to manage corporate expenses, but the specific advantages and disadvantages depend on the needs and preferences of the user.
4.1 Card overview, and company profile
HDFC (Housing Development Finance Corporation) is an Indian financial services company based in Mumbai. It provides various financial products and services, including banking, insurance, and asset management.
HDFC also offers its customers two corporate credit cards: a corporate platinum credit card and a premium credit card.
4.2 Types of HDFC Corporate Cards
I. Corporate Platinum Credit Card
With the rewards program of this card, you'll earn 3 points for every INR 150 spent, up to a maximum of 6,000 points per statement cycle. Additionally, you'll receive two visits to domestic airport lounges each quarter.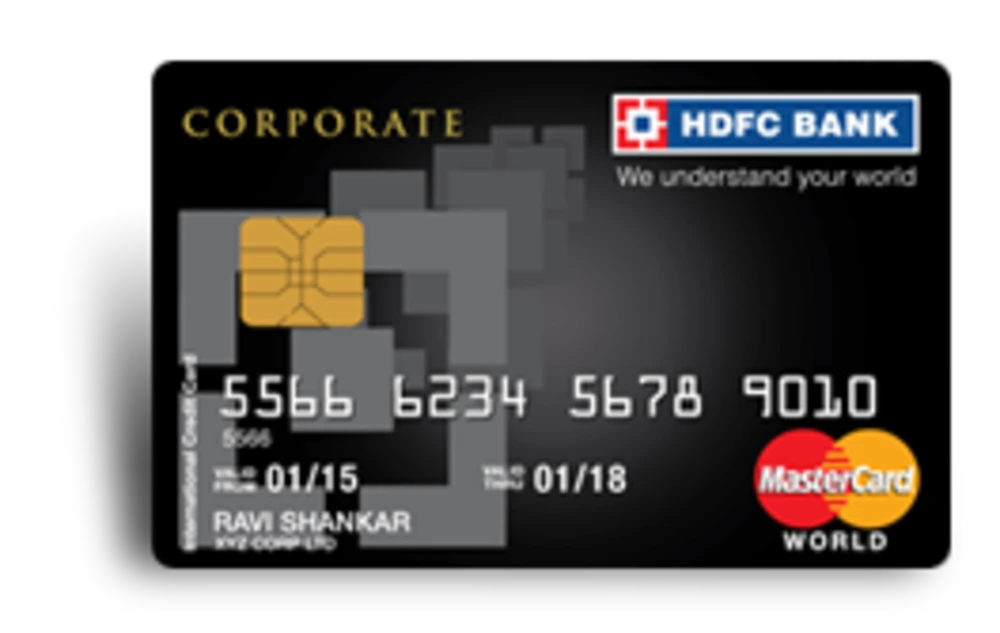 II. Corporate Premium Credit Card
With the rewards program of this card, you'll earn 5 points for every INR 150 spent, up to a maximum of 10,000 points per statement cycle. Through the Priority Pass program, you'll also have access to five domestic airport lounge visits per quarter and six international lounge visits each year.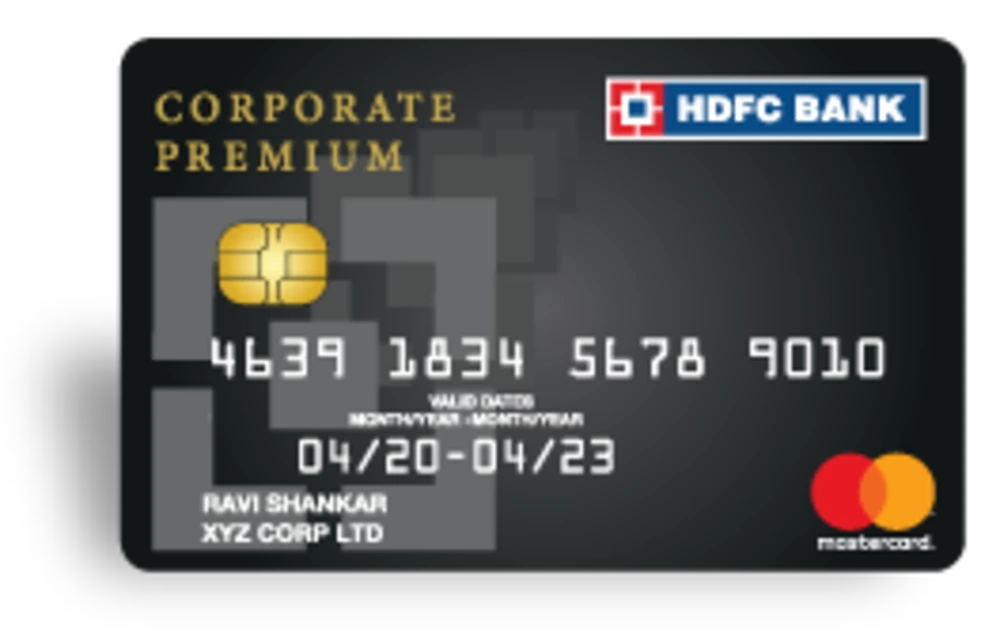 4.3 Main offerings and benefits for business
Easy online reporting tool
Customizable reports on expenses, categories, and behavior
Employee-level transaction information
Advanced reconciliation process
Global transaction reports
Integration with accounting systems
Paperless claims process
Fast and efficient processing
4.4 Why is HDFC card an alternative to Volopay?
HDFC and Volopay are, at their core, completely different in their offerings. However, HDFC's corporate credit cards offer similar benefits to businesses as Volopay business cards do.
5.1 Card overview and company profile
American Express (AmEx) is a multinational financial services corporation founded in 1850. The company is headquartered in New York City and operates in over 130 countries. AmEx is best known for its credit card products and services, including personal and business credit cards, as well as charge cards and travel services.
AmEx offers three different types of corporate credit cards: corporate green cards, corporate gold cards, and corporate platinum cards.
5.2 Types of AmEx Corporate Cards
I. Corporate Green Card
The corporate green card of AmEx is best suited for frequent corporate travelers and core employees. It gives you 3% Uber cash on all eligible Uber rides and Uber Eats orders made through your business profile. These payments are automatically charged to the card.
II. Corporate Gold Card
This card is perfect for frequent business travelers as its benefits are centered around travel. The corporate gold card gives you 5% Uber cash on all eligible rides and Uber Eats orders if you make them through your business profile. The card is automatically charged. This card also gives you $100 of free credit and up to $100 per year in credits for baggage fees.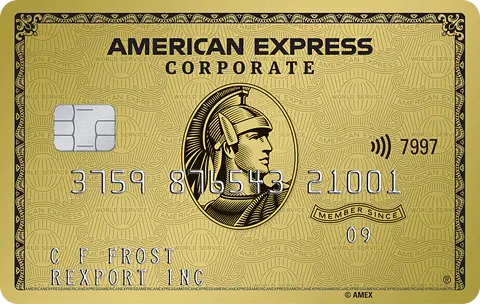 III. Corporate Platinum Card
This card is tailored to fit the needs of executive-level and senior travelers who want superior and exclusive business travel benefits.
5.3 Main offerings and benefits for business
Access to exclusive events and experiences
Expense management tools and reporting
Fraud protection and security features
Rewards and points earning potential
Employee cards with individual spending limits
Concierge services and travel benefits
5.4 Why is AmEx Card an alternative to Volopay?
Both AmEx and Volopay offer organizations corporate credit cards and a robust mechanism to manage them. To choose the best alternative, it is crucial to get in touch with both teams and get an in-depth understanding of what each service provider has to offer.
Also, Read: 5 Best SAP Concur Alternatives and Competitors
How to choose the best Volopay alternatives?
1. Interest rate, collateral, and fee
A high-interest rate, collateral, and credit card fee can increase the cost of borrowing and negatively impact the bottom line of the business. It's important to compare rates from different providers and choose the one with the most favorable terms.
2. Spend control features
Having spend control features in a corporate credit card is important as it helps manage and control the company's expenses within budget constraints.
This improves financial transparency as expenses can be easily tracked and reported. Additionally, spend control features enhance security by setting spending limits and monitoring suspicious activity, reducing the risk of fraud.
3. Rewards program
One of the biggest benefits of using corporate credit cards is access to a lucrative rewards program. Every service provider offers a completely different rewards system. Before picking a card, you must study the rewards program in depth to determine which card will give you the highest ROI.
4. Real-time transaction reporting
High spend visibility is paramount for any corporate expense management infrastructure. When picking a corporate credit card, it is wise to always go with one that gives you real-time spend visibility.
Volopay is a corporate financial management platform designed to cater to all expense and travel management needs. It offers a range of features for managing expenses, purchasing, and payments. Key features of Volopay include-
Virtual and physical corporate cards for employees
Mobile app for real-time spending tracking and approval
Customizable spending limits and policies
Automated expense reporting and reconciliation
Integration with popular accounting software
Secure payment processing and fraud protection
Real-time notifications and insights on spending behavior
The aim of Volopay is to provide businesses with a comprehensive and streamlined solution for managing their financial operations while maintaining control and transparency over spending.
Volopay alternatives – FAQs
1. Who is the competitor of Volopay?
Products like Happay EPIC, RazorpayX, Karbon, Enkash, etc., are competitors of Volopay in the corporate credit card sector.
2. What is better, Volopay or Happay EPIC?
Happay EPIC and Volopay both have good corporate credit card offerings. However, unlike Volopay, Happay's EPIC cards do not have any card fees. Moreover, Happay has a lower forex markup at 1%+GST as opposed to Volopay, which has 1.6%+GST.
3. Is Volopay free for businesses? 
No, Volopay's card fees range from 50 USD to 800 USD per month.