Oracle iExpense
A finance accountant with sleep issues meets a doctor.

The doctor says, "have you ever tried counting sheep?"

The accountant says, "see, that's the problem. I make a mistake and spend about 6 hours just finding that mistake!"
If you invest in expense management software, your accountants will sleep far better!
Read on if you would like to learn about Oracle iExpense, which is just one of the many expense management software in the market.
What is Oracle iExpense?
Oracle iExpense is a module in the Oracle suite of products designed to report, track, and manage your expenses. The application helps organizations to capture expense data at numerous stages of expense management. It includes
Submission of expenses
Recording the expense data
Accessing the information
Recording the data in the accounting systems
Generating reports
Using Oracle iExpense, users can enter and submit expense reports as and when they incur business or travel expenses. Since it integrates with other Oracle products, users will find that they can process expenses quickly and efficiently.
Features of Oracle iExpense
The features of Oracle iExpense work in tandem to ensure that you can enter, manage, and monitor expenses efficiently.
Here's a look at the features of the software platform and what you can expect when you sign up for Oracle iExpense.
1. Setting up the expense management process
The first stage in the adoption process is setting up the platform. If you have a process for expense management, it is time to incorporate it into your Oracle iExpense pages. You can use your expense reports as a starting point to enter vital information, such as
Travel and expense policy rules
Reimbursement rates, exchange rates, etc.
Employee details
Location data, and
any other details that must be a part of the expense reports. 
2. Administration
Oracle iExpense automates and streamlines expense management processes so you can save time and costs with error-free and quick workflows. The software platform promises a marked reduction in the effort involved in submissions, approval, processing, and reimbursement of expense claims.
So, apart from automating the numerous administrative tasks associated with expenses, you can also digitize travel and expense policy compliance, identify errors or fraud, and rate calculations such as mileage and per diem.
3. Capturing travel and business expenses
Oracle iExpense offers an intuitive and simple interface to ensure that users can enter and submit expense reports easily and efficiently. Eliminating cumbersome documentation and other manual work, Oracle iExpense offers tools to help employees capture and report business expenses.
Users can track their existing entries and note the progress of the previous pending entries too. They can track duplicate entries or even withdraw wrong expense claim submissions.
Apart from cash-based transactions, users can also track credit card expenses, as these are automatically displayed on the screen. You can customize the home screen based on your business preferences.
4. Auditing the travel expenses
Audit automation is an integral part of Oracle iExpense. It allows your organization to simplify how you get ready for an audit. For instance, the automation ensures that it works with your existing system as it monitors rates and policy schedules.
By doing this, it ensures that expense claim reports are compliant with the policies of the company. It further eliminates the need to audit every transaction and report.
5. Expense Analysis
Accounting teams and managers are concerned about analysis and reporting, both of which are a critical part of their job. Here Oracle iExpense contributes to the ease of working by providing dedicated tools that review expense reports against the company's travel and expense policies.
The platform highlights policy violations and generates trend reports online. The platform also features search functions that allow you to view and access data according to your need.
6. Approving the expenses
Approval management is a critical aspect of expense management and, therefore, must be one of the most important features in any expense management software. With Oracle iExpense, you will find that it works with Oracle AME (approvals management) and Oracle workflow to route expense notifications and approvals to the appropriate cost center, manager, project approver, etc.
At this point, managers get access to everything that they need to make informed decisions about approval, rejection, and reimbursement amounts.
7. Expense management workflow
One of the most significant challenges with expense management is whether the workflow is smooth and efficient. The following five workflows in Oracle iExpense hope to sort this problem for organizations.
Expense workflow manages the alerts between users, managers, and accounts payable teams.
The expense receipts workflow ensures seamless notifications or alerts associated with expense submission.
Another feature that ensures the expense management workflow is seamless is the expense hold. This feature manages notifications required to place and remove holds on expense claim reports.
Any analysis is managed with the help of the expense analysis workflow.
Credit card transactions are managed with the help of specific notifications for the same.
8. Integration
Oracle iExpense integrates easily with other Oracle products to provide a complete solution for expense management. For instance,
Oracle projects- here, project-related information can be easily added to your expense reports.
Oracle payables- with this, you can process credit card and procurement card transactions to create invoices. 
Also, Read: 9 Expense Management Best Practices for CFOs
Oracle iExpense pricing
Oracle iExpense pricing is not available online and hence we are unable to include those numbers here. However, for Oracle iExpense to function appropriately and accurately, you must set up certain other Oracle applications.
This is a list of those that are optional or necessary.
| | | |
| --- | --- | --- |
| S.no | Oracle Application | Required or Optional |
| 1 | Oracle Self-Service Web Applications (ICX) | Required |
| 2 | Oracle Payables | Required |
| 3 | Oracle Workflow | Required |
| 4 | Oracle System Administration | Required |
| 5 | Oracle Common Modules – AK | Required |
| 6 | Oracle Application Object Library | Required |
| 7 | Oracle Human Resources | Optional |
| 8 | Oracle Projects | Optional (Required if project and task information is required for expense reports) |
| 9 | Oracle Approvals Management | Optional |
| 10 | Oracle Grants Accounting | Optional |
| 11 | Oracle iSupport | Optional |
| 12 | Oracle Payments | Optional |
You can very easily create an Oracle account by logging into their website. Once you have access with a personal login, you can individually select products you would like to purchase or subscribe to.
Oracle iExpense reviews
One of the users mentions that in the years of experience in using the Oracle eBusiness Suite, they have found the expense reporting to be simple, saving their company time and money. They appreciate that the expense reporting mechanism has helped with policy enforcement.
According to Oracle eBusiness Suite users (Oracle iExpense is a product within this suite) on Trust Radius, Oracle iExpense reviews are a mixed bag. For instance, users say the accuracy rate of scanning expenses is not 100% and the OCR functionality must be improved.
Another user mentions that Oracle eBusiness Suite is used across their organization. Oracle Financials is used extensively to publish the company revenue and expense numbers every quarter. In their experience, Oracle iExpense is a module that requires a lot of improvement.
A user on G2 mentions that while Oracle iExpense may be feature-rich, it is not user-friendly. He mentions that his company uses the expense reporting module primarily and finds that it is not very intuitive. Users take more time to understand the working of the module.
5 Best Oracle iExpense alternatives and competitors
Before you decide on any expense management software, you must understand the features offered by numerous vendors. So, in this case, you must consider Oracle iExpense alternatives well.
Here, we have put together 5 Oracle competitors and their features.
A well-known and recognizable name in the travel and expense industry, Happay was founded in 2012. Offering a complete and integrated travel, expense, and payment stack, Happay is the most flexible T&E platform in the market. Whether complex workflows, policy logic, or integrations, Happay scales it all easily and efficiently. 
Happay's all-in-one expense management platform empowers organizations to track expenses centrally. Happay offers several convenient features, including tracking, controlling, and managing expenses through a desktop or mobile device.
Several features, such as real-time expense feed, timely policy checks, multi-tier approvals, etc., are also why Happay stands out as a strong Oracle iExpense competitor.

Happay features
Customization certainly works in favor of Happay as the travel and expense software system can be fully configured to suit your organization's needs.
Happay Analytics is another feature that impresses us. The integrated analytics feature gives you access to multiple MIS reports (customizable) that make you a better and more informed decision-maker.
The expense capture process is easy as the interface is intuitive and very user-friendly.
In Happay's case, the mobile app, corporate credit card, and website are in complete sync, ensuring your experience is seamless and efficient.
Happay offers customized tutorials, videos, and webinars in multiple languages, which eases the onboarding process for everyone.
Happay pros and cons



Happay

Pros (G2)

Cons

1. Offers complete visibility and control, completely user-friendly.

2. Happy that there are dedicated teams to address client concerns.

1. Currently, the mobile app does not support offline features.
Why Happay?
What works for Happay as Oracle iExpense's alternative is that it offers an extremely user-friendly and intuitive interface. Apart from this, the product and its features are flexible and can be custom configured to suit geographical and organizational requirements.
Oracle offers an on-premise software suite but no dedicated app for Oracle iExpense. Happay features a well-designed and completely dedicated expense app.
Expensify aims to help all stakeholders in an organization track and manage their expenses in lesser time than when you use traditional methods. So, whether it is receipt scanning, mileage tracking, or quick reimbursements, Expensify makes it possible.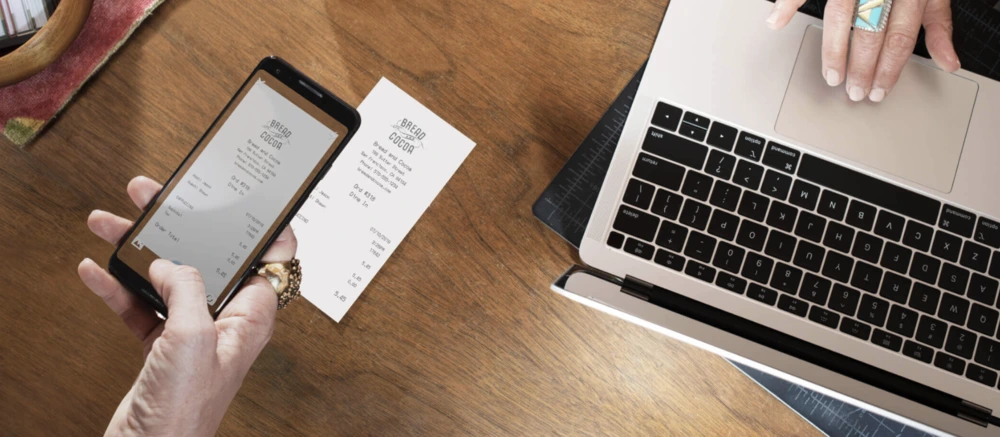 Expensify features
All you need to do is capture an image of the receipt on your mobile device. SmartScan then captures information and adds it to the expense reports.
Expensify helps you import your personal or business card transaction details so it can be merged conveniently for further processing.
Expensify offers features for corporate card reconciliation. For instance, you can easily confirm statement amounts and track and manage corporate spending.
Expensify also allows you to import accounting GL codes to tag and categorize your expenses with the detail you prefer.
Expensify pros and cons



Expensify

Pros (G2)

Cons

1. Users feel that signing up for the Expensify card has allowed them to track their expenses easily.




2. SmartScan saves time and effort

1. Managing receipts between multiple expense reports seems to be a challenge for users.




2. While exporting receipts to a pdf file, users feel that SmartScan does not populate well.
Why Expensify?
As Oracle iExpense's competitor, a plus point for Expensify is that you can either sign up for their free plans with limited features or any of the other plans based on your organization's requirements. Another great advantage is the ability to create customized approval workflows and expense policies to suit your company's structure.
Related Read: 10 Best Expensify Alternatives and Competitors
Webexpenses provides expense management software globally across small, medium, and large enterprises. Automating manual processes, lowering errors, and improving spend visibility across the organization are some advantages they promise.
As an Oracle iExpense alternative, Webexpenses also offers an expense app that will enable you to improve employee experiences and efficiencies. From automatic expense capture to building claims from such images, policy enforcement, and compliance, Webexpenses hopes to ease expense management workflows.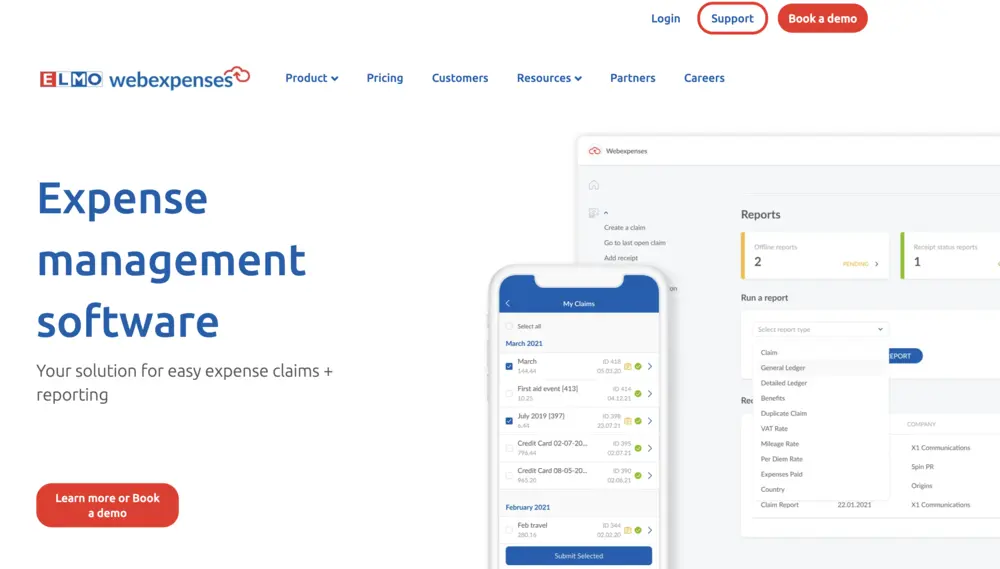 Webexpenses features
These are some of the features you can enjoy through the Webexpenses web or mobile app.
Webexpenses is a cloud-based software that integrates successfully with numerous accounting systems. Using Amazon Web Services, Webexpenses provides accessibility and security of your data and information. 
Mileage tracking is a feature that Webexpenses offers so you can track users and automatically verify and reimburse. The feature also provides point-to-point mileage accurately, making the claim process efficient.
Petty cash manager is another feature of their expense management solution. Webexpenses offers an automated process to simplify petty cash workflows and eliminate paperwork for users and admins. 
Webexpenses offers a unique feature to help improve your carbon footprint. Expense management users can track their travel-related carbon emissions through the app. 
Quick Read: What is Petty Cash Management?
Webexpenses pros and cons



Webexpenses

Pros (G2)

Cons

1. Users are impressed by the ease of navigation while completing travel expenses.

2. You can view the possible reimbursement even as you are completing the journey.

1. Users seem to find that the app requires them to add a receipt for each journey within the same expense claim. This is cumbersome.

2. Some users felt that the learning curve was steep.
Why Webexpenses?
As an Oracle iExpense competitor, what is impressive about Webexpenses is that it provides additional solutions for automated invoice processing, audit, and corporate travel management. Also, another advantage of Webexpenses is that you only pay for active users each month.
Spendesk offers a comprehensive 7-in-1 payment solution that helps you get away from using traditional methods or multiple tools to manage your expenses. Offering a complete solution, Spendesk promises to streamline invoices, expense reimbursements, budgets, approvals, compliance, and reporting workflows.
With a promise to save time and money while offering visibility and control, as an Oracle iExpense competitor, Spendesk hopes to empower employees so they are equally accountable for the financial health of the company.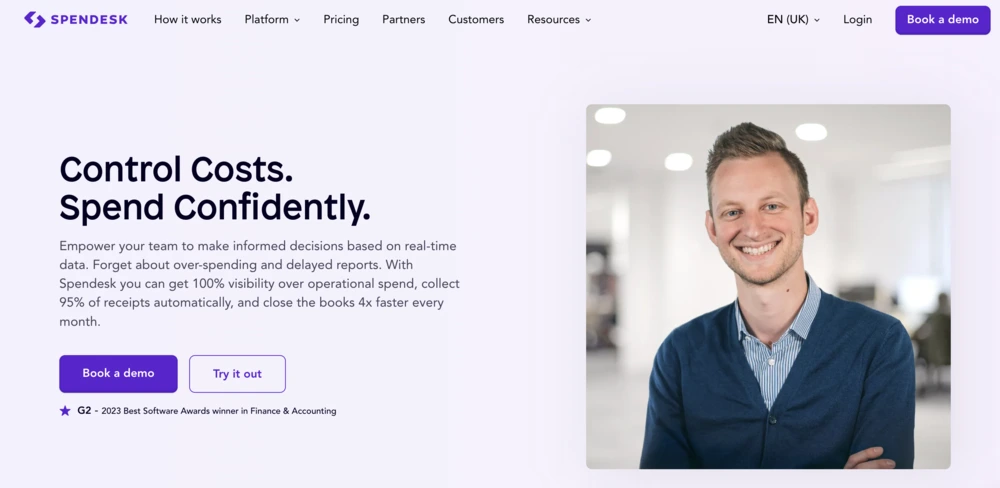 Spendesk features
With Spendesk, your finance teams can define cost centers, approvers, expense rules, and anything else that is relevant to your organization.
Spendesk gives you various payment options, as you can reimburse any out-of-pocket expenses or use secure payment methods such as physical or virtual cards.
Whether it is approvals or payments, everything can be tracked using the Spendesk software.
The Spendesk software sends out automatic reminders for expense submissions.
Spendesk pros and cons



Spendesk

Pros (G2)

Cons

1. Users like the UI experience and appreciate the clean format.

2. Users appreciate the ease of creating one-time-use virtual cards for online purchases.

1. Users would like a feature that allows bill-splitting between colleagues.

2. Users would also appreciate cards with company information rather than employee names.
Why Spendesk?
As an Oracle iExpense competitor, Spendesk offers additional features that can help you streamline payments and bookkeeping. Automatic mapping of supplier payments is possible as you can create supplier rules, to update expense accounts automatically.
Quicken is an expense management tool that is designed to help individuals and small businesses manage their expenses effectively. Quicken has been in the business of offering personal finance management tools since 1983.
While it may have begun essentially to offer personal money management solutions, it has steadily added to the list of solutions. Currently, you can also sign up for document storage, asset management, and reports for tax schedules.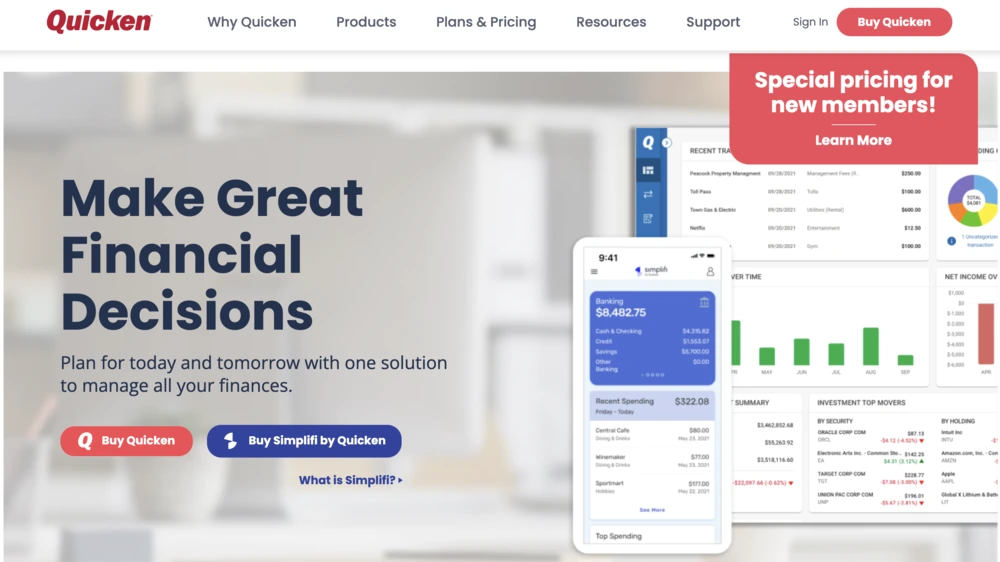 Quicken features
Quicken offers ease of use, as it helps you generate reports that relate to your overall spend, net worth, banking, and so on.
Expense management is easy as the software allows you to split expenses across various categories.
Quicken offers a different plan for home and business that provide some additional features, such as property and tax management.
Quicken pros and cons



Quicken

Pros (G2)

Cons

1. Users appreciate that the software integrates easily with the bank.

2. Users find it a fantastic tool to aggregate all their financial information.

1. Users find that the auto-fill feature does not work well all the time. It marks entries as duplicates even when there is no match.




2. There is a huge disparity between the desktop and online versions. There is a need to sync the two versions often.
Why Quicken?
Quicken has quite a few features that make it a good Oracle iExpense alternative. Whether you are a small business owner or an individual, Quicken offers quite a few features that help ease the pain of managing your finances. So, whether it is budgeting reports, collating information from financial institutions, or tax-related work, Quicken makes things easier.
How does Happay stack up against Oracle iExpense?
As an Oracle iExpense alternative, Happay offers tough competition in several categories. For instance, expense capture is one of the most significant categories in expense management. 
Happay performs better here as it offers a well-designed website, an OCR-based expense capture app, and corporate cards that completely sync with each other. You can eliminate manual tasks entirely with access to real-time data and automatic information capture. Users on Oracle iExpense must file all the expense details manually through their dashboard.
For any organization seeking expense management solutions, accessibility and management through a mobile device is a plus point. Here too, Happay is a step ahead as the mobile app is user-friendly and quite intuitive.
You can use multiple filters to search or sort through the expense categories. It also allows you to customize your expense management by offering custom expense types and fields. Oracle iExpense has a good app for Oracle E-Business Suite applications. However, there is no exclusive app for i-Expenses.
An important factor that can help you pick one of the Oracle iExpense alternatives is customization. Happay offers flexibility as they custom-build software features to suit your geographical and organizational needs.
They also offer customized tutorials, videos, and webinars in several languages to help onboard users across India. For Oracle iExpense, only extensive and lengthy online guides are available. You may have to go through a lot of information to resolve your issues.
Conclusion
Oracle iExpense is part of the Oracle E-Business suite of applications. This module allows you to track and manage your organization's expenses in a streamlined and thorough manner. It will enable you to capture data at every stage of the process.
FAQ's
1. What is iExpense?
iExpense is part of the Oracle E-business suite of applications. Oracle iExpense helps you to record, track, and manage your organization's expenses. 
2. How to attach a receipt in Oracle iExpense?
In the submit expenses section, go to attachments. Here, in the "Imaged receipt required" column, you may attach the receipts by clicking on the "add" button. Scanned receipts from your saved folders may be attached. Once you have reviewed your report to check if all expenses have been added, you can submit the report.