myBiz by MakeMyTrip
It isn't easy to manage all travel expenses in any economy- and it's not going to get any easier any time soon. 
Inflation rates are touching limits, and prices for everything are rising. In a global economy like this, the smartest thing businesses can do is save wherever they can.
Business travel expenses are one of the highest costs that businesses incur. Thanks to the latest travel and expense management technology, it is also an expense that you can easily control and reduce.
What is myBiz?
myBiz by MakeMyTrip is a corporate travel management platform. It allows organizations to make smarter travel decisions for their employees.
With MyBiz, businesses can create and manage travel policies, track expenses, and access exclusive discounts and deals on flights, hotels, and other travel services. myBiz also offers real-time reporting and analytics, which can help businesses optimize their travel spending and make data-driven decisions. 
myBiz by MakeMyTrip features
myBiz comes with a plethora of features that make business travel easy for employees.
Let's discuss a few of its top features here.
1. Efficient booking tools
myBiz allows you to book flights, hotels, and commute services from anywhere- be it on your phone, tablet, or laptop. The booking tools of myBiz have a fast loading speed and help you make bookings instantly with a few simple clicks.
To make bookings on myBiz, you simply have to make a profile on the platform. Once you do that, you can make and manage all your bookings, travel itineraries, and travel expenses on the go from your laptop or mobile device.
2. Integrations for efficient employee management
Business travel always comes with second-hand management challenges. For HR managers, it becomes tough to keep track of employees' expenses, leaves, grievances, etc., when the employees are on the move.
HR managers can enhance the travel experience of their employees by utilizing myBiz, a tool for managing business trips that include a human resource management system.
By utilizing this tool, HR managers can effortlessly monitor the locations of their employees, keep track of their leave, and prevent them from travelling excessively, thus enhancing their well-being. Consequently, this approach will enhance employee contentment in general.
3. Centralized expense management
The finance teams of organizations face the challenging task of controlling expenses, particularly with the increasing volume of corporate travel. Managing travel expenditures while adhering to budgetary requirements has become a more difficult task.
A comprehensive platform such as myBiz simplifies budget management by providing a one-stop solution. This platform enables employees to search, book, and modify travel options without incurring additional costs. Additionally, it is a single source of financial tracking, providing access to daily travel reports and analytics.
4. Real-time expense management and tax compliance
myBiz offers instant expense reports, receipts, and GST invoices for download, making it easier for finance teams to manage company expenses in real time.
The app also allows users to generate customized reports for missed savings, travel history by designation, and departmental expenditure, enabling effective decision-making. These features facilitate financial management and ensure tax compliance without much effort.
Also, Read: 6 Best Travel & Expense Software
myBiz pricing
myBiz by MakeMyTrip does not require the customer to pay any fees for using either the travel platform or the expense management tool. They also offer a free demo upon request.
Unlike other paid platforms, myBiz offers limited but crucial features for expense management. They offer three essential features- policy setup, reports, and t&e forms. However, other paid platforms offer customization that can help you tailor-make your expense management platform according to your organization's complex needs.
myBiz reviews
According to online reviews, myBiz has both positives and negatives.
This G2 review says that myBiz by MakeMyTrip is a useful tool for someone who travels extensively, as it consistently provides the best hotel deals compared to other platforms. However, myBiz does not provide a proper hierarchy update structure within the platform for booking approval requests to ensure the entire team uses the platform and to streamline the booking process.
Another review states that while myBiz is beneficial for GST refunds, it does not have a responsive customer support team. This review suggests that myBiz provides great meal offers, but the mobile app functionality is subpar.
This reviewer had an overall positive experience with myBiz by MakeMyTrip. They mentioned how they like the employee-wise record-keeping and invoicing features, as well as the convenient and easy visa application process that auto-populates details with no human interaction.
However, the reviewer also mentioned a few areas for improvement, including the inability to apply for a visa on the 'Biz' portal, difficulty in adding employees without a corporate email domain, and difficulty in finding the 'Apply Visa' option on the personal portal.
In a nutshell, several functionalities of myBiz need improvement. However, as a travel and expense management platform, it seems to do its job well. Most reviews for the product that our team has come across have been positive. Most of its features are well-liked by users, with the exception of a few.
5 Best myBiz alternatives and Competitors
Happay is an all-in-one platform for managing travel and expense (T&E) expenses that enables users to gain full control over their spending. By automating data capture, Happay streamlines and simplifies the complex expense reimbursement process.
The platform is renowned for simplifying the expense management process for all stakeholders involved. It optimizes expense validation for the finance team, streamlines approvals for managers, and provides employees with a straightforward process for creating and filing expense claims, resulting in faster reimbursements.
Founded in 2012, Happay is a well-known and respected name in the travel and expense industry. The all-in-one expense management platform enables organizations to track expenses centrally, with features including desktop and mobile device access, real-time expense feed, policy checks, and multi-tier approvals.

Features
Automatic expense report creation
Customizable approval workflows
Missed savings alerts
Hard and soft limits on spends for policy compliance
Dedicated analytics module
Accounting and HRMS integrations
Pros

Cons

Easy-to-use user interface

Simplified expense management for both employers and employees

Streamlines expense reporting

Saves a lot of money through policy-compliance limits and missed savings alerts

Not available in some currencies.

OCR capability is lacking across certain foreign languages.
ITILITE is a software platform that provides an end-to-end solution for managing corporate travel. It offers features such as automated itinerary management, travel policies, expense reporting, and real-time analytics. 
ITILITE streamlines the travel booking process, helps companies enforce travel policies, and provides insights into travel spending, all while making the experience more convenient for travelers. The platform also integrates with various travel providers to offer a seamless booking experience.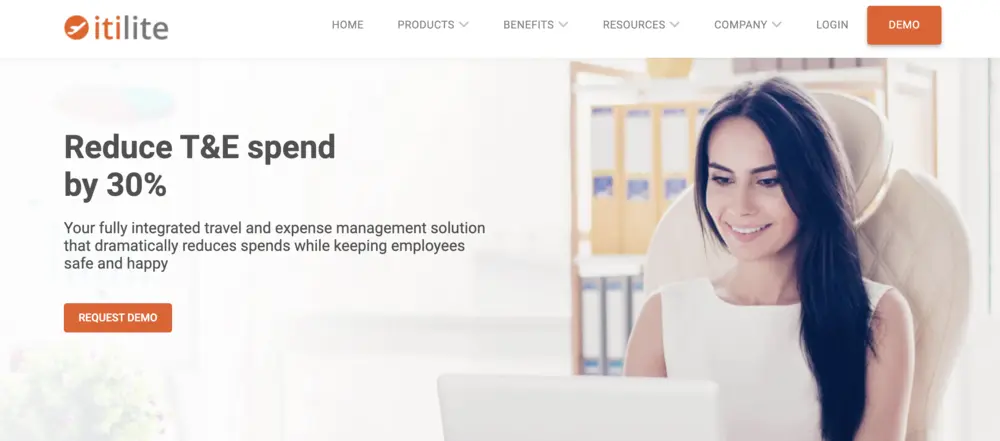 Features
Automated itinerary management
Real-time analytics on business spends
Pros

Cons

Streamlines all expense management processes

Has a supportive backend team

Saves money by providing the best deals on flights and hotels

Reviews

state that the hotels booked through ITILITE were subpar and that their reviews were unclear.
Related Read: 8 Best ITILITE Alternatives and Competitors
SAP Concur is a cloud-based travel and expense management software solution that helps businesses of all sizes streamline their travel booking and expense reporting processes. SAP Concur is a subsidiary of SAP, a multinational software corporation.
SAP Concur can be accessed via their web portal or through their mobile app, making it easy for employees to manage their travel and expenses from anywhere. The platform also integrates with other business software solutions like accounting and human resources systems, further streamlining the travel and expense management process.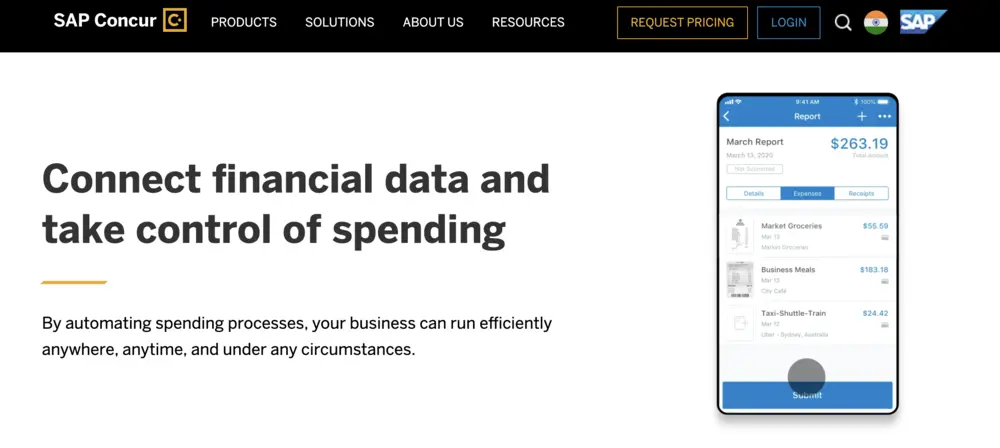 Features
Travel booking
Automated policy enforcement
Expense reporting
Detailed analytics
Mobile app
Pros

Cons

User-friendly platform

Completely stops data contamination in expense reports

Prevents expense frauds

Customizability
Related Read: 5 Best SAP Concur Alternatives and Competitors
Zoho Expense is a cloud-based expense management solution for businesses of all sizes. It allows companies to track, manage, and automate their expense reporting processes, from capturing receipts to reimbursing employees.
Zoho Expense helps businesses streamline and automate their expense reporting processes, reducing manual effort and improving compliance. Its integration with accounting systems further simplifies financial management, while its customizable reporting provides valuable insights into expense spending.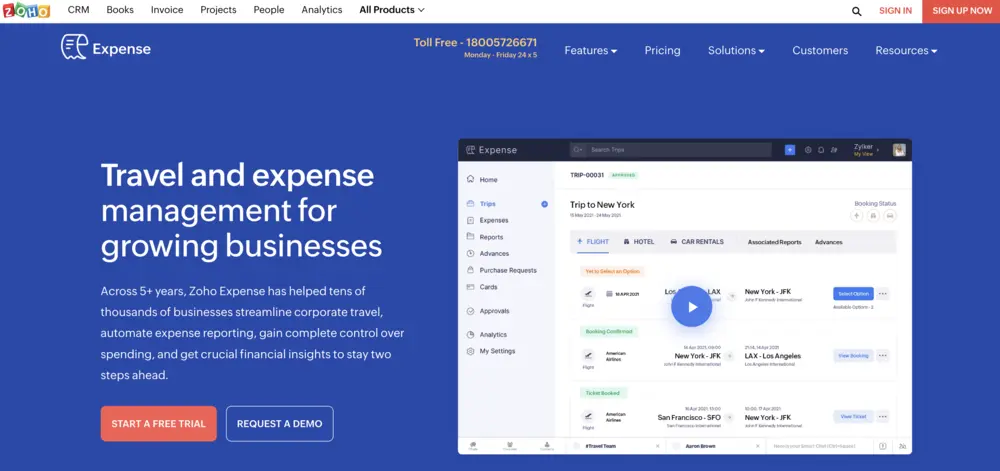 Features
Automatic receipt capture
Customizable reports
Accounting system integrations
Pros

Cons

Simple to use

Accelerates the expense reporting and reimbursing process and keeps employees happy

Has a solid user interface

Unlike other alternatives, Zoho does not have a GST insert option according to this

user

.
Related Read: 7 Best Zoho Expense Alternatives and Competitors
Founded in 2008 by David Barrett, Expensify is a web and mobile-based expense management software headquartered in San Francisco, California. It offers a range of features to help streamline the expense management process.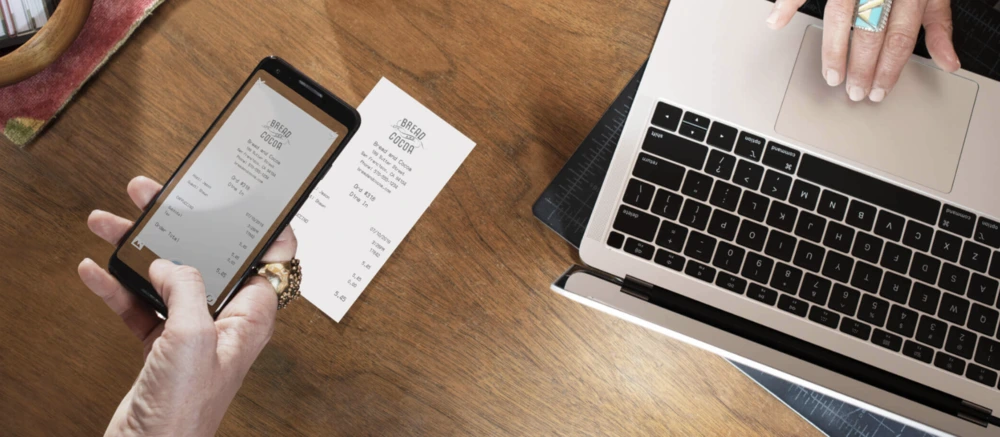 Features
Expense tracking
Expense reports creation
Automatic reimbursements
Accounting integrations
Pros

Cons

Scanning, identification, and categorization of expenses become extremely fast and smooth

It aids employees with expense report creation

According to

this

and a few other reviews on G2, Expensify's interface is a bit difficult to navigate.
Related Read: 10 Best Expensify Alternatives and Competitors
About myBiz
MakeMyTrip is an Indian online travel company that was founded in 2000. The company is headquartered in Gurugram, Haryana, India, and operates in several countries, including India, the United States, Singapore, Malaysia, Thailand, the United Arab Emirates, and Indonesia.
myBiz is one of the key products offered by MakeMyTrip, specifically aimed at corporate travel management. The platform was launched in 2017 with the aim of providing a one-stop solution for businesses to manage their travel needs and expenses.
MakeMyTrip has grown to become one of the leading travel companies in India, offering a wide range of travel services, including flight and hotel bookings, holiday packages, and corporate travel management solutions.
FAQ's
1. What is a myBiz account?
A myBiz account is the account you make on the myBiz platform. You can create one only using your work email address.
2. What is myBiz used for?
myBiz is used by organizations for all business-related bookings and expense management.
3. Is myBiz expense management free?
Yes, myBiz expense management software is totally free of cost.